Three Days Can Make Your Year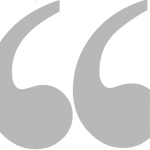 Getting people to your booth – media, analysts, prospects – and creating a lasting impression well after the show ends, requires the proper planning, the right message, and take-aways (marketing materials, branded items) that capture your brand and spirit.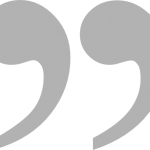 Done right, the three or four days spent at the show can make your company's year. Charles Epstein, BackBone
BackBone's Trade Show Support Service:  
Based on over 20 years experience in trade show media relations, our program encompasses the following:
Media Planning: we begin two months before the show opens with the writing and distribution of a media advisory providing a "sneak preview" of key announcements to be made at the forthcoming event. We secure media and analyst appointments for product demos or interviews with company principals.
Press Kit: we help prepare collaterals for distribution at the show (or to "live" in a virtual press room). This can include a press release, a case study, company backgrounder and all other appropriate marketing communications materials.
Branded Promotional Items: we help clients develop on-brand promotional give-aways in concert with Brown + Bigelow, which can imprint products covering the gamut of items and budgets.
Marketing Brief: How to Maximize Your Trade Show ROI

Focusing trade show efforts solely on customer acquisition is bound to result in disappointment. Integrating a slate of public relations (PR) activities—from securing placement in an industry pub that will be distributed at the show to preparing press kits—can result in third-party validation that will make an impression on prospects before, during, and after they have left the trade show floor. Fill out the form and download your free marketing brief. ⇒ 
If you would like to schedule a call, please email us at info@backboneinc.com. We look forward to hearing from you. 

"We create brand identity pieces for clients ranging from Fortune 500 companies to small local businesses," said Brown + Bigelow's Ellen North. "We look forward to working with BackBone in providing customers with branded promotional products that start conversations at the trade show booth and have lasting impact."
News:  BackBone Partners with Brown + Bigelow: leading provider of promotional and branding products adds key component to BackBone's trade show support service.
Please fill out this form to access the Marketing Brief ⇓